What is Smoke Extract Fan?
Smoke extract fans ensure that toxic gases and fumes released in fires in buildings are evacuated, firefighters and building occupants are not harmed, and prevent the spread of fire in the building. Smoke extract fans, which prevent the increase in temperature in the building while ensuring the evacuation of smoke and gases, also eliminates the risk that may develop for the building.
What Is Smoke and Why Is It Harmful?
Smoke is the most important cause of death in fire. Smoke, according to NFPA 92A standard; It is a mixture of airborne solid, liquid particles and materials, which is a mixture of gases that burn with some air. The airborne solid and liquid particulates and gases evolved when a material undergoes pyrolysis or combustion,together with the quantity of air that is entrained or otherwise mixed into the mass. Statistics have shown that 90% of people who go into smoke cannot walk more than 9 meters. The dark smoke screen, which is formed with the continuation of combustion in environments without a smoke extract fan, reduces the visibility in the space, making it difficult to evacuate and. to intervene in the fire. In addition to the reduced visibility, another negative feature of smoke is its toxicity effect. Fire-related deaths are based on poisoning from smoke rather than fire. For this  reason, it is important to use a smoke evacuation fan in the channels.
What is Fire Load in Buildings?
Fire load is the magnitude obtained by dividing the value found as a result of the product of the product of the masses of all combustible materials and elements in a building section and their thermal values, by the area in the plan.
The fire load that may occur in the buildings can be evaluated in four classes:
Low Fire Load: Residences, parking lots.
Medium Fire Load: Apartments, hotels, education and training buildings, dormitories, prisons,
administrative buildings, hospitals, offices and restaurants.
High Fire Load: Shopping malls, covered bazaars, arcades, department stores, gyms, multi-
purpose gathering areas, small factories, warehouses and workshops.
Very High Fire Load: Chemical warehouses, industrial buildings.
What are Smoke Extraction Methods?
Smoke extraction methods that can be done during fires are divided into two:
Natural Extraction
Forced (Mechanical) Extraction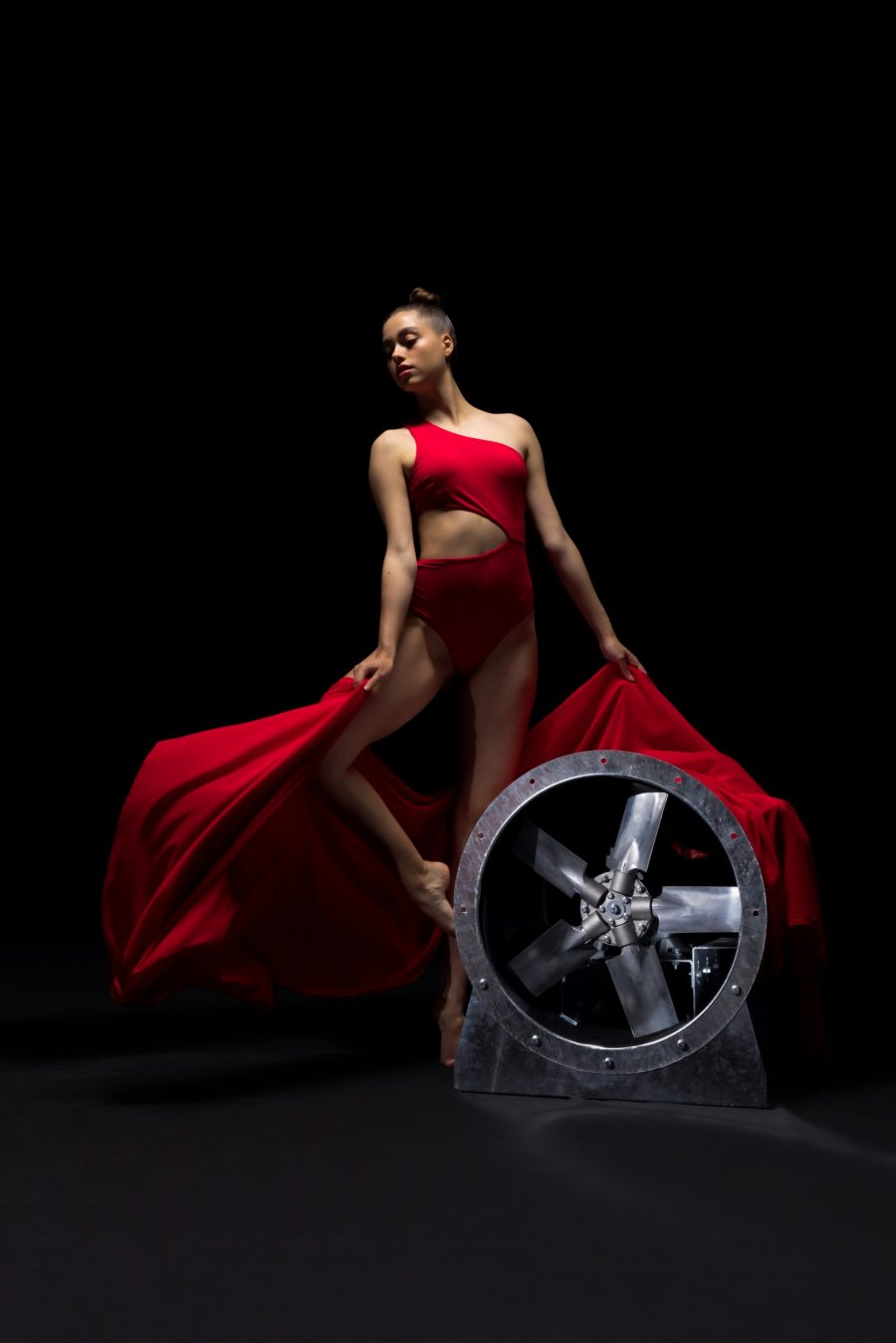 The operation with the smoke extraction fan enters the forced evacuation and provides much more advantages than the natural method. Forced extraction with a smoke extraction fan works independently of external conditions such as snow and wind compared to natural extraction units and provides full performance in case of fire. Since more than 90% of deaths in fires are caused by smoke suffocation or poisoning, smoke extraction systems should be implemented in buildings with
the right project and reliable equipment.
What are the Areas where Forced (Mechanical) Smoke Extraction Can Be Made (Smoke
Extract Fans Can Be Used)?
Covered Car Parks
Shelters
Boiler rooms
Floor corridorsAtriums
Spaces with sprinkler system
Industrial kitchens
Tunnels
Airports
Shopping Malls
Theaters
Industrial Buildings
All sorts of large rooms with fire risk
How Natural Smoke Extraction Works
Natural smoke extraction keeps the smoke in a stable layer above the level of people by taking advantage of the natural thermal rise phenomenon, thanks to the air inlets placed on the underside of the walls and, if possible, the air outlets placed on the upper sides of the walls or ceilings. Below this limit is the layer with a small amount of smoke, above it is a layer of black and poisonous fire gas. The important thing in this smoke extraction method is that mixtures do not occur at the function of the smoke layers. Otherwise, the toxic smoke layer will descend to the smokeless layer.
What are the Equipment Used in the Smoke Extraction System?
Heat and smoke extraction caps
Smoke extraction fans
Jet fans
Smoke curtains
Dampers
How to Choose the Right Smoke Extract Fan?
Smoke extract fan must be tested and CE marked by international accredited organizations in accordance with EN 12101-3 standard within the scope of System-1 according to Construction Materials Regulation. According to the EN 12101-3 standard, products in the temperature class suitable for the project and local authority should be selected and used from strength classes such as F200 (200 ºC/2h), F300 (300 ºC/1h/2h), F400 (400 ºC/2h).
How to Use a Smoke Extraction Fan?
Smoke extract fan  must work correctly and together with other systems. Positive pressurization systems should be used in conjunction with fans to limit smoke entry and spread in escape stairs, elevators and indoor areas and to keep the air clean. At this point, control systems should be used for the integrated and correct operation of smoke evacuation fans and other systems, and building automation should be integrated with fire systems. You can take a look at the presentation prepared by Cvsair to get more information about the working principles of the smoke extract fan.